Trainer
Sylwiusz Pytka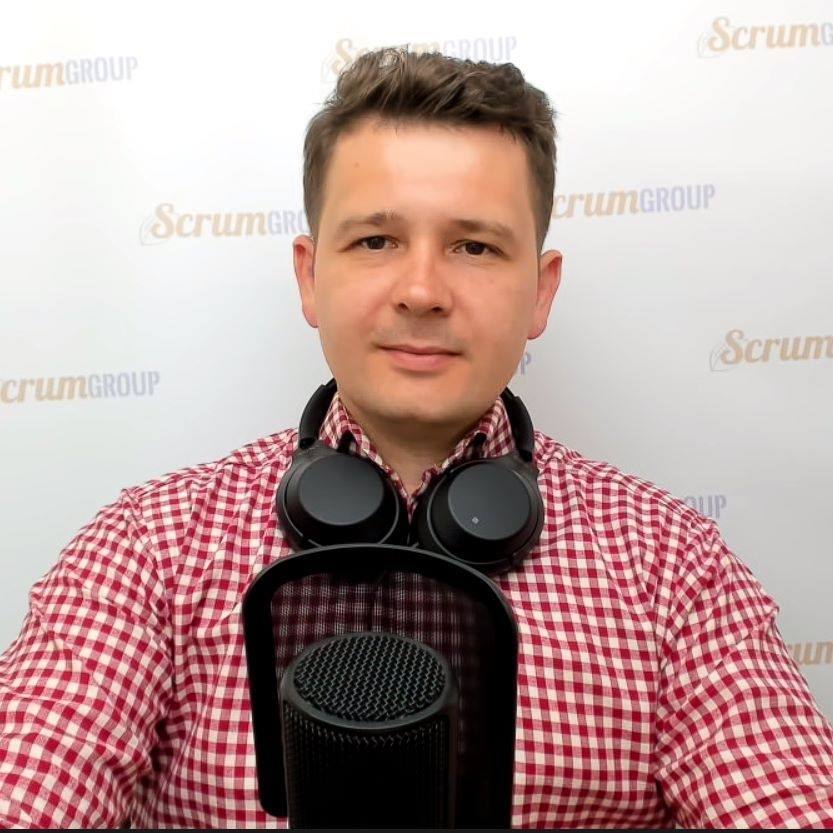 Sylwiusz Pytka is international Scrum trainer, implementer and consultant. Scrum Group company owner.
A Certified Scrum Master, Professional Scrum Master I, II and Certified Product Owner, Developer, Nexus . Scrum Master of three teams in an IT/ Telecom company.
An expert in Agile trained by the Scrum gurus Jeff Sutherland and Ken Schwaber and Mike Cohn in the United States and many others. A member of the Scrum Alliance and Agile Alliance.
An experienced Scrum Master and trainer with more than 475 training run, 4400+ participants.
A graduate of the SET Group business training school and the CoachWise Coaching Essentials programme run by CoachWise.Org. A graduate of IT Systems Management at Warsaw School of Economics and MEng in IT. An enthusiast and practitioner of Agile management methods.
Phone: +48 731-777-500
Mail: sylwiusz.pytka@scrumgroup.org
Training with the creators of Scrum in the United States
Training with the creators of Scrum is an invaluable experience and the opportunity to learn best practices from the masters in this field. Participated in the training led by Jeff Sutherland for the Certified Scrum Masters in Boston, the training run by Mike Cohn for Certified Product Owners in Denver and training with Dr. Charles Suscheck from Scrum.org for Professional Scrum Masters in Cincinnati . To spread the knowledge of the Scrum adaptation in corporations participated in the world's first training Scrum.org on scaling in Boston led by Ken Schwaber (co-creator of Scrum), David Starr and Steve Porter. This was a unique opportunity to gain experience and knowledge of best practices of Scrum first hand.